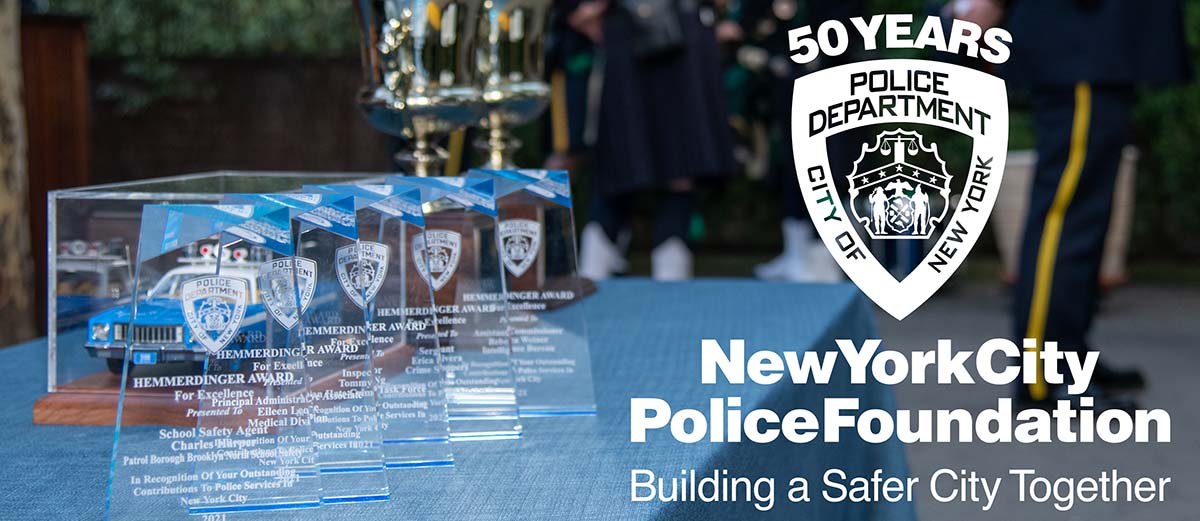 08 Oct 2021

50th Anniversary Gala

The New York City Police Foundation hosted its 50th Anniversary Gala on
October 7, 2021. The Foundation presented awards to deserving honorees from across the NYPD, both civilian and uniformed members of the service, who ably demonstrated the wide-ranging impact of the Foundation's support for programs that prevent violent crime and thwart terrorism, strengthen communities by building relationships with young people, and enhance the health and wellness of the members of the NYPD.

The Foundation also honored Edward Skyler, Executive Vice President at Citi, for his commitment to public safety and generous support of the Foundation and its mission to build a safer city together with the NYPD and the community.

"This is one of the most important nights of the year for both the NYPD and the Foundation," said New York City Police Commissioner Dermot Shea from the podium. "Even more so this year on the occasion of this – the 50th Anniversary of our incredible union. For half a century, we have absolutely set the standard for successful public-private partnerships."

The Foundation and Commissioner Shea presented the Chuck Barris "Cop of the Year" Award to Detectives Joseph Murphy and Christopher Wells. The Hemmerdinger Award for Excellence was presented to Sergeant Charles Harper, Principal Administrative Associate Eileen Leone, Inspector Tommy Ng, Sergeant Erica Rivera, and Assistant Commissioner Rebecca Weiner.