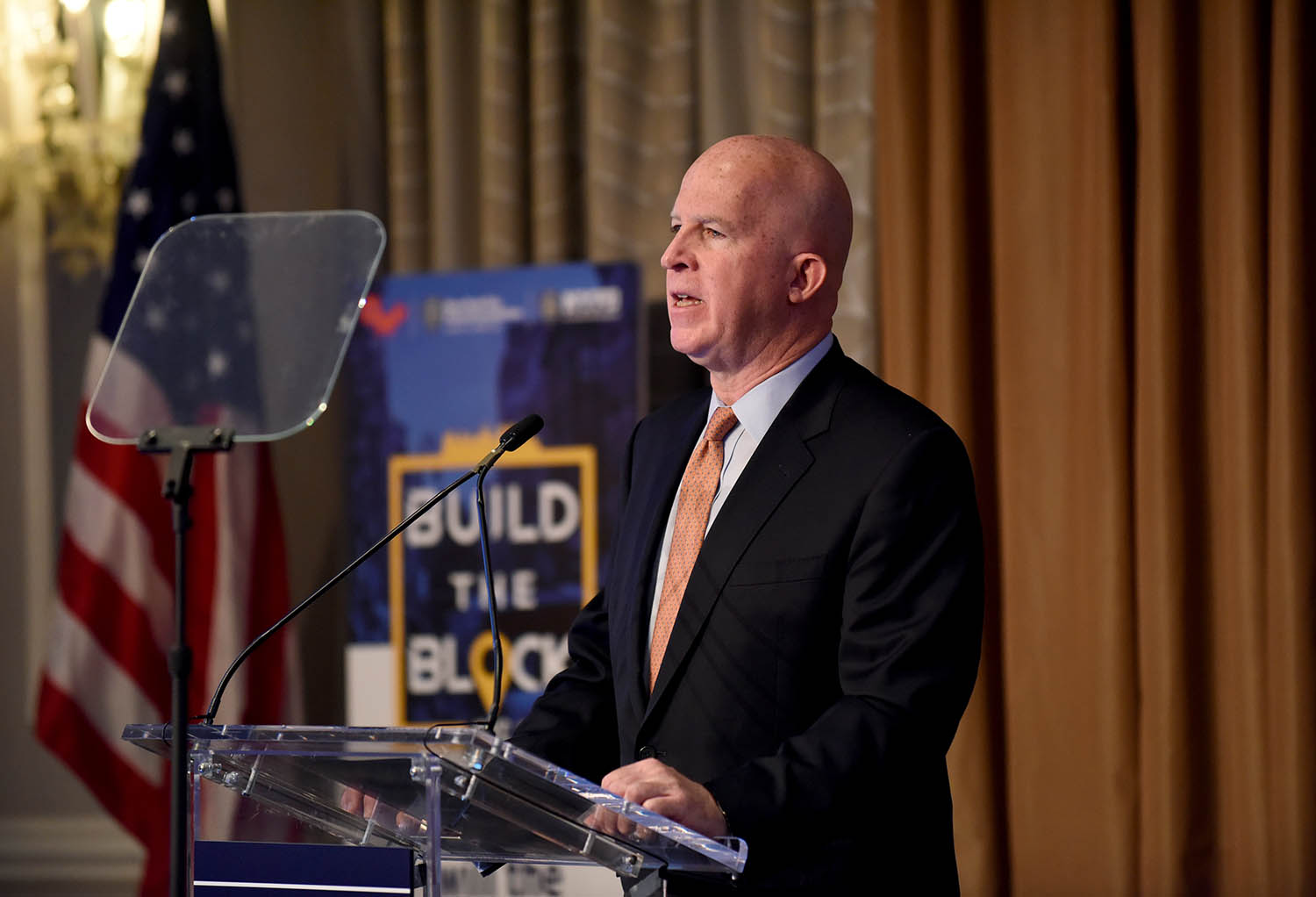 25 Jan 2018

2018 "State of the NYPD" Briefing

On January 24, 2018, Police Commissioner James O'Neill released the 2018 Police Commissioner's Report at the annual "State of the NYPD" Briefing which was sponsored by New York City Police Foundation trustees H. Dale Hemmerdinger and Andrew H. Tisch.

The report contains an in-depth review of each distinct piece of the organizational structure of the NYPD and explains how the operations of each command are able to further the NYPD's goal to make Neighborhood Policing its guiding principle citywide.

Commissioner O'Neill emphasized that the men and women of the NYPD know that it's not enough just to keep people safe, they must also ensure that the citizens of New York feel safe. The NYPD has ushered in an era of historically low crime in our city, and the Department wants everyone in every neighborhood to feel that they are a part of, and can benefit from this incredible success. That's why Neighborhood Policing is not just a program or initiative within the Department, it is a fundamental change for the entire NYPD and for all the people they serve.

The Police Commissioner's Report released at the event details how Neighborhood Policing is a vital part of everything the NYPD does. You can find the report in its entirety at the following webpage: http://www.nyc.gov/nypd/2018pcreport

NY1 covered the event and you can find their coverage by visiting their website.

The New York City Police Foundation is proud to support Commissioner O'Neill and all the men and woman of the NYPD as they continue to improve the lives of everyone who lives in, visits, or works in New York.