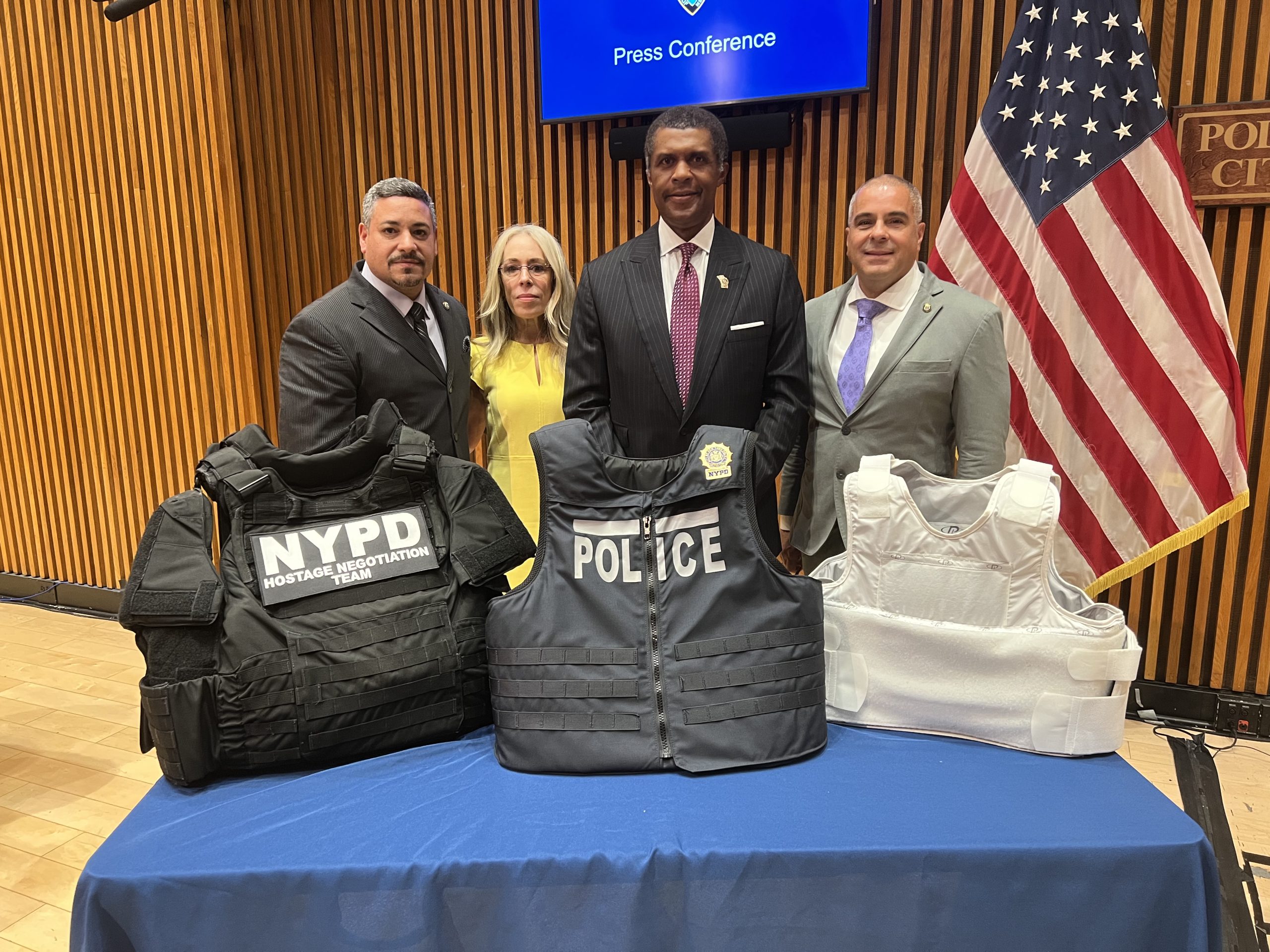 14 Sep 2022

Detective Vest Pilot Program

The NYC Police Foundation is proud to announce the $763,000 purchase of more than 1,000 additional life-saving ballistics vests for the NYPD's Detective Bureau — a follow up to a pilot program launched after the tragic line-of-duty death of Detective Brian Simonsen in 2019, who was killed responding to an armed robbery and was not wearing his vest.

While the NYPD issues all uniformed members of the Department a traditional, standard ballistic vest for patrol functions, they are not designed to be worn comfortably over professional attire. In 2019, the Foundation raised $550,000 to purchase 550 lightweight Armor Express Ballistics Resistance Vests for the NYPD Detective Investigate Vest Pilot Program. The field test confirmed that the increased comfort led to more detectives wearing a vest, which provides critical protection for them when they are in the field. The vest also helps easily identify them as members of the NYPD while navigating through active crime scenes. Because of the success of the pilot, the Police Foundation stepped in to purchase additional vests which will be given to investigators out in the field.

Dr. Phillip Ozuah, President & CEO of Montefiore Medicine and Chairman of the Police Foundation's Board of Trustees, joined Susan Birnbaum, President & CEO of the Police Foundation and Gregg Roberts, Executive Director, along with the NYPD's First Deputy Commissioner Edward Caban, Chief of Detectives James Essig, and members of the NYPD's Detective Bureau at a Press Conference at Police Headquarters for the announcement.
As CEO of Montefiore, I care about public health and I believe that it is important that we protect the health and safety of those that protect the rest of us. - Dr. Phillip Ozuah, Chairman, NYC Police Foundation Board of Trustees
(pictured above, center)
NY's Finest deserve the latest and best safety equipment available. It's thanks to the @nycpolicefdtn alongside the @NYCPDDEA that our investigators will now have an additional 1,100 newly designed bullet-resistant vests to help protect them. Grateful for the partnerships! https://t.co/vB72U9IllN

— Commissioner Sewell (@NYPDPC) September 15, 2022