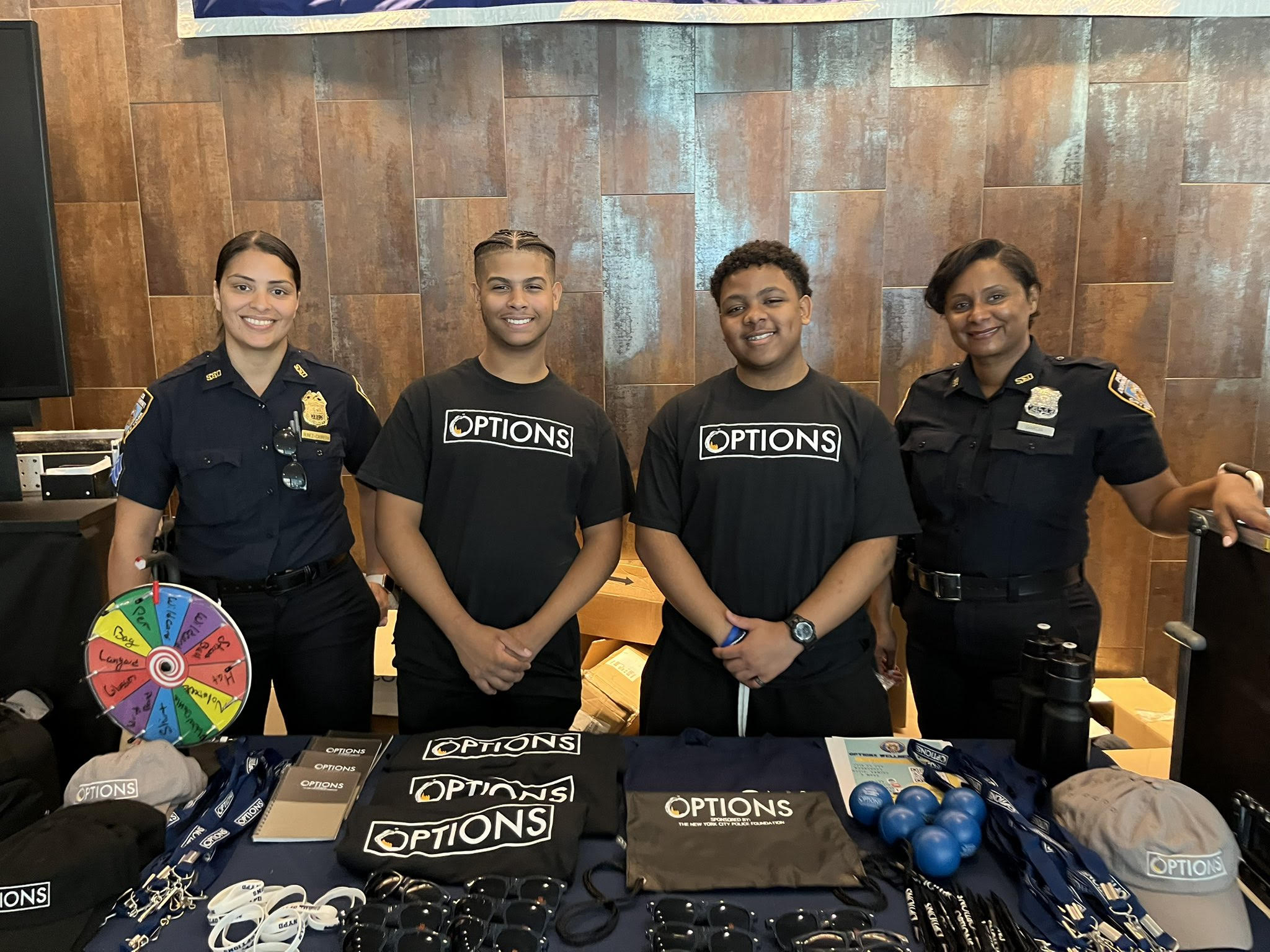 16 Aug 2023

NYPD's Summer Youth Employment Program (SYEP) Career Day 2023

New York City's Summer Youth Employment Program is the nation's largest youth employment program, connecting NYC youth between the ages of 14 and 24 with career exploration opportunities and paid work experience each summer. This year the NYPD once again welcomed the largest number of participants and worked closely with the New York City Police Foundation's Options Program to provide a comprehensive experience for over 1,000 young people throughout the summer.  Participants explored different interests and career pathways, developed productive workplace habits, and engaged in learning experiences to strengthen their social, civic, and leadership skills.

The program culminated with the NYPD's Summer Youth Employment Program Career Day, held on Wednesday, August 9th at the Police Academy in Flushing, NY. Youth from all over New York City gathered to connect and network with over 60 exhibitors including Montefiore Health System, Bank of America, Sony Corporation of America, and Major League Baseball among others, as well as city agencies and small, local-based businesses. Young participants learned about potential career paths,  internship opportunities and engaged with representatives from various industries to learn about the types of training and skills needed to secure future jobs in their chosen field. This joint venture between the NYPD, NYC's Summer Youth Employment Program, and OPTIONS – a youth program sponsored by the New York City Police Foundation in partnership with the NYPD – was a tremendous success!